Chicago's weekly event to build, share & learn about civic tech


The Chi Hack Night (formerly known as the Open Gov Hack Night) is a free, weekly event in Chicago to build, share and learn about tools to create, support, and serve the public good.
Join us every Tuesday from 6-10pm on the 8th floor of the Merchandise Mart to hear from interesting speakers, learn from each other and work on civic projects. Non-techies are very welcome!
Next Chi Hack Night
Yonah Freemark and Ryan Griffin-Stegink from the Metropolitan Planning Council (MPC) will demo Grow Chicago, a new website MPC uses to advocate for transit-oriented development in the Chicago region.
RSVP
Details
Agenda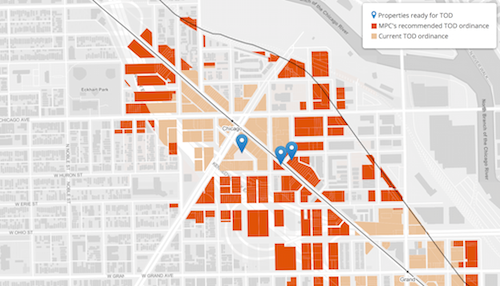 About
We are a group of thousands of designers, academic researchers, data journalists, activists, policy wonks, web developers and curious citizens who want to make our city more just, equitable, transparent and delightful to live in through data, design and technology. More about us »
Join our community
The Chi Hack Night is a central hub for Chicago's civic tech community. The easiest thing you can do get involved is show up to a Tuesday Chi Hack Night.
Until then, here are 3 other ways to get involved:
Subscribe to updates on upcoming Chi Hack Night speakers and events

Join our Google Group to keep up with civic tech news and projects in Chicago

Browse our weekly breakouts to find your learning or working group