Chicago's weekly event to build, share & learn about civic tech


7:00pm Tuesday, April 20, 2021
Join Maira Khwaja of the Invisible Institute for a behind the scenes look at the Chicago Police Torture Archive, which is a human rights documentation of Commander Jon Burge's violence against more than 100 Black people, from the 1970s-1990s.
Details
Livestream @ 7pm
Agenda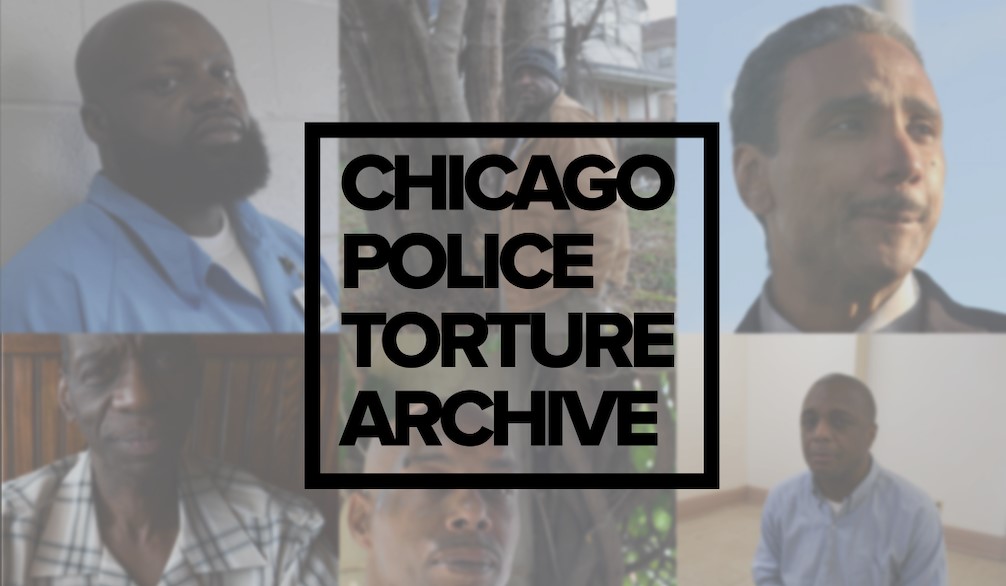 Mar 25, 2021 by Ryan Spencer , Derek Eder

In recognition of Chi Hack Night's commitment to Black Lives Matter and the racial justice movement, we believe it's important for our community to continue taking steps to address white supremacy culture. But what does it mean to be anti-racist? What is white supremacy culture and how does it show up? Over the past months, Chi Hack Night's DEI committee has discussed and researched these questions. Now we're sharing what we learned so that we can all work to make our communities more equitable and just.
Read more »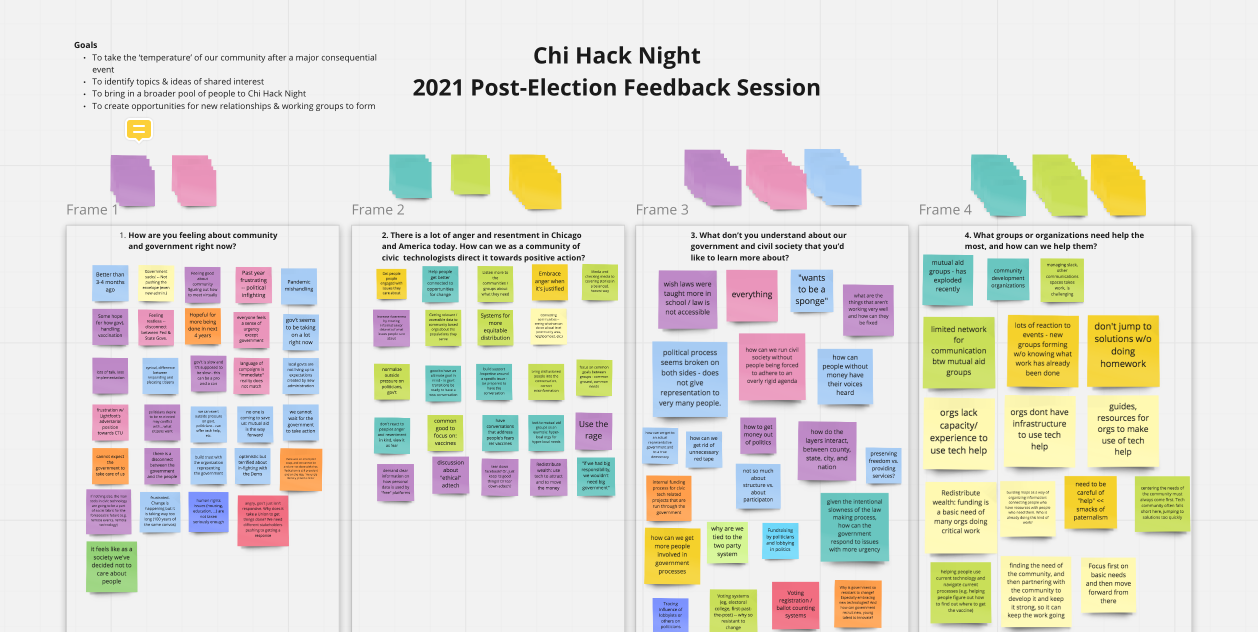 Feb 26, 2021 by Sam Evans , Derek Eder

Following the 2016 presidential election, Chi Hack Night held a post-election community feedback session. Four years later and with another presidential transition, we decided to hold a remote community feedback session to discuss the same questions as we assess the challenges and opportunities for the Chi Hack Night Community in 2021. Here are the results.
Read more »
Welcome!
Join us remotely every Tuesday from 7-10pm on our YouTube livestream and Slack channel to hear from amazing speakers, and learn by doing! Everyone is welcome!
We are a group of thousands of designers, academic researchers, data journalists, activists, policy wonks, web developers and curious citizens who want to make our city more just, equitable, transparent and delightful to live in through data, design and technology. More about us »
Have a talk you'd like to give at Chi Hack Night? Learn more about speaker submissions »
---
Join our community
Chi Hack Night is a central hub for Chicago's civic tech community. Here's the three best ways to get involved:
---
Sponsors
Chi Hack Night is a non-profit organization, run by our Board of Directors and supported by our amazing sponsors and donors.
Is your organization interested in becoming a Chi Hack Night sponsor? Drop us a line!