Chicago's weekly event to build, share & learn about civic tech


6pm Tuesday, August 21, 2018
It is said that Chicago has one of the strongest and most vibrant civic technology communities in the world, but what even is civic tech? What are the opportunities in the civic tech space and what has changed over the past few years that make these opportunities possible? Derek Eder, Founder of Chi Hack Night and DataMade, will answer these questions (and more!).
RSVP (required)
Details
Agenda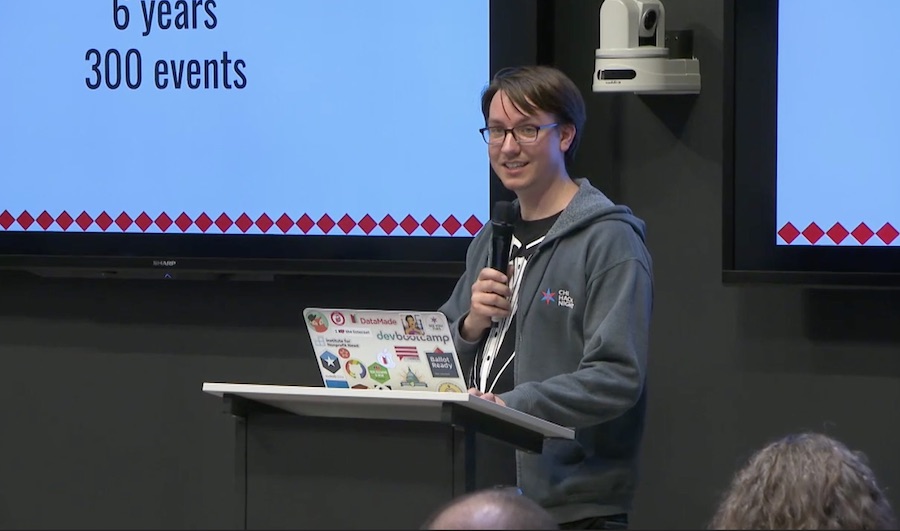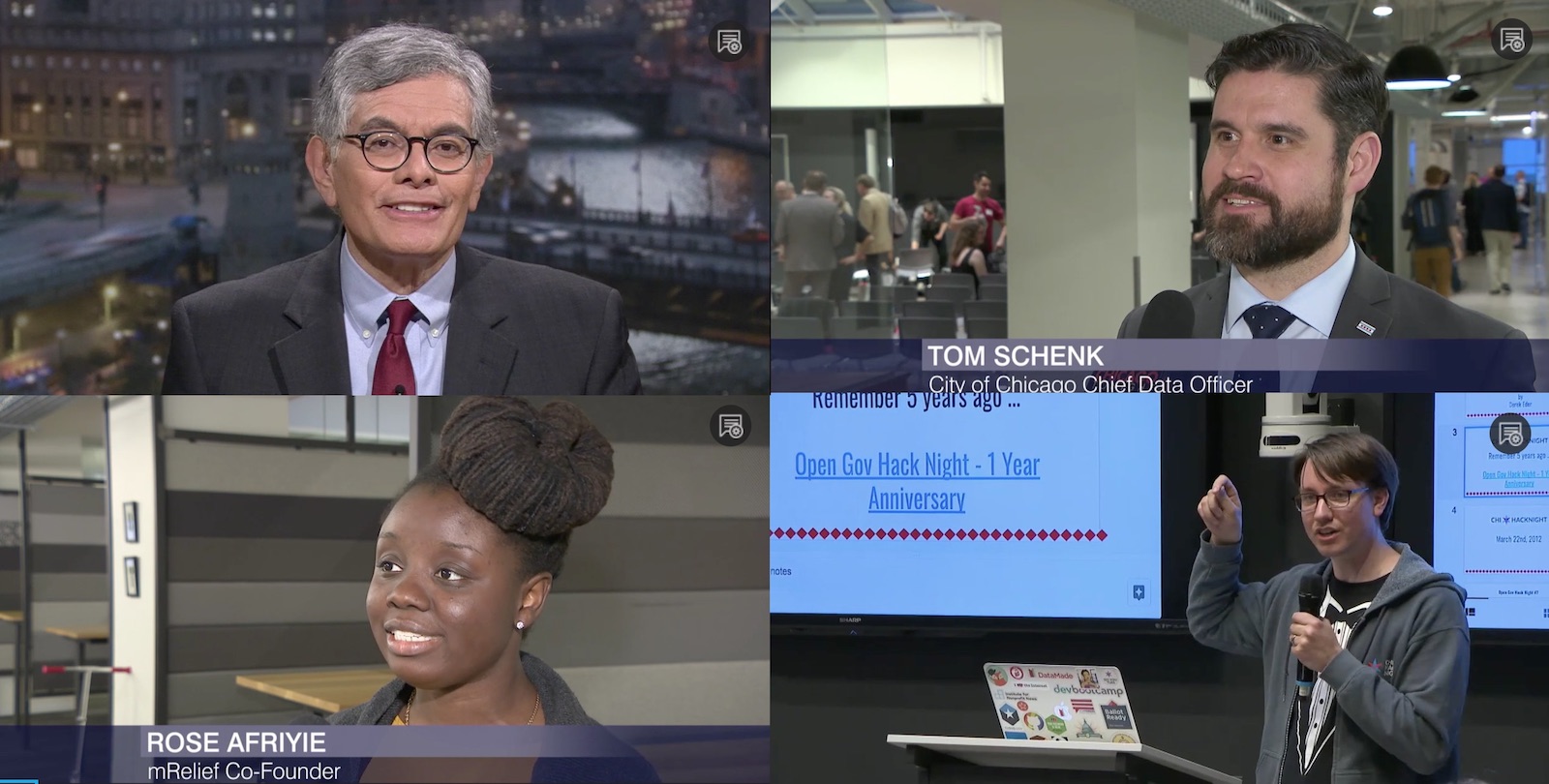 May 18, 2018 by Derek Eder

On May 16, 2018 WTTW Chicago Tonight featured Chi Hack Night on their program. The segment covered our 300th event and included interviews with a cross-section of our community.
Read more »
Welcome!
Join us every Tuesday from 6-10pm on the 8th floor of the Merchandise Mart to hear from amazing speakers, learn from each other and work on civic projects. Everyone is welcome!
We are a group of thousands of designers, academic researchers, data journalists, activists, policy wonks, web developers and curious citizens who want to make our city more just, equitable, transparent and delightful to live in through data, design and technology. More about us »
---
Join our community
Chi Hack Night is a central hub for Chicago's civic tech community. Here's the three best ways to get involved:
---
Sponsors
Chi Hack Night is organized by Derek Eder, Emily Drevets, Katie O'Shea and members of our Leadership Council, hosted at Braintree and supported by our amazing sponsors. DataMade is the fiscal sponsor.
Is your organization interested in becoming a Chi Hack Night sponsor? Drop us a line!