Chicago's weekly event to build, share & learn about civic tech


6pm , Tuesday, December 12, 2017
Chi Hack Night will be magically transformed through the power of the civic tech holiday spirit into . . . . Chikindlmarket! Visitors from all around Chicagoland (and beyond!) can play games, gnosh on sausages, pretzels, and other holiday treats, do screen printing, and thank each other for the accomplishments of the past year!
RSVP
Details
Agenda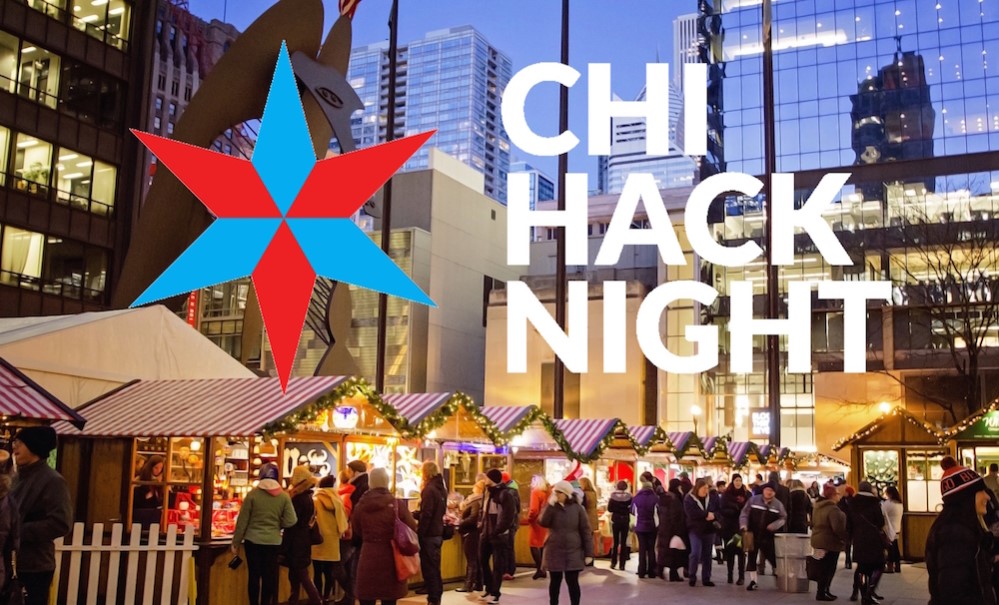 Next Satellite Event
In response to community feedback, Chi Hack Night is coming soon to a neighborhood near you! We are bringing Chi Hack Night event format and ethos into the communities that make Chicago great.
6pm , Wednesday, December 13, 2017
Wednesday, December 13th we will convene at Second Shift for the second ever Chi Hack Night in the Logan Square neighborhood! Ali Karbassi, Founder & CEO of CoderDojoChi, will talk about how his nonprofit is focused on building a better world for our children through the love of coding.
RSVP
Details
Agenda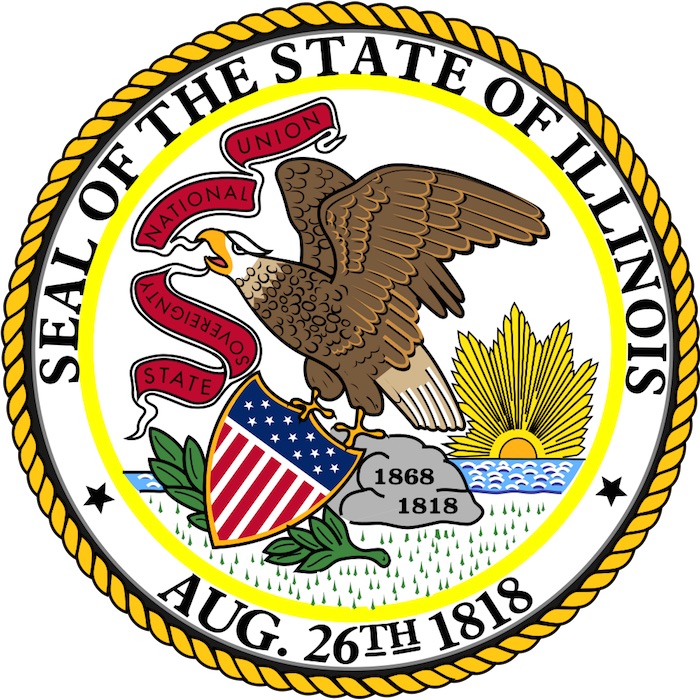 Oct 3, 2017 by Derek Eder

Chi Hack Night, representing Chicago's civic technology community, invites every candidate for Governor of Illinois to sign a pledge to, if elected, commit their office to an open data policy and practice.
Read more »
Welcome!
Join us every Tuesday from 6-10pm on the 8th floor of the Merchandise Mart to hear from amazing speakers, learn from each other and work on civic projects. Everyone is welcome!
We are a group of thousands of designers, academic researchers, data journalists, activists, policy wonks, web developers and curious citizens who want to make our city more just, equitable, transparent and delightful to live in through data, design and technology. More about us »
---
Join our community
Chi Hack Night is a central hub for Chicago's civic tech community. Here's the three best ways to get involved:
---
Sponsors
Chi Hack Night is organized by Derek Eder, Christopher Whitaker and members of our Leadership Council, hosted at Braintree and supported by our amazing sponsors. DataMade is the fiscal sponsor.