Chicago's weekly event to build, share & learn about civic tech


7:00pm Tuesday, December 5, 2023
Myriam Yvette Perez, Energy Outreach Coordinator and Organizer for A Just Harvest, will get us familiar with the Illinois Solar For All Program. Created by the Future Energy Jobs Act (FEJA) in 2016 and then expanded by the Climate and Equitable Jobs Act (CEJA) in 2021, Illinois Solar for All makes solar more accessible and affordable for income-eligible residents.
Details
Livestream @ 7pm
Agenda
7:00pm Tuesday, November 28, 2023
There will be no presentation this week. Instead, we're going to have an Open Hack. Join our 7pm open Zoom call for introductions, socializing, announcements and breakout groups.
Details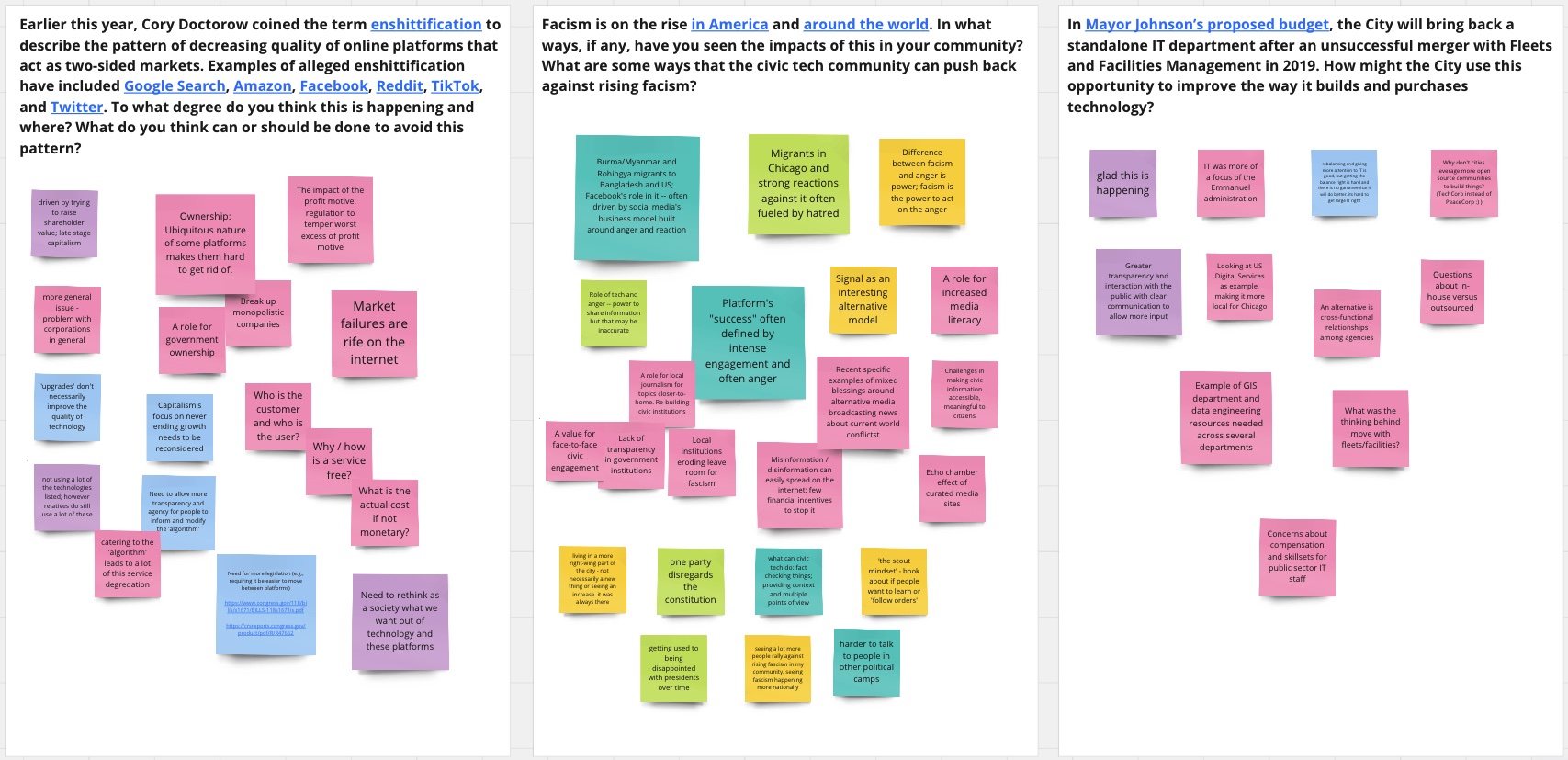 Oct 29, 2023 by Derek Eder

On October 24, 2023, Chi Hack Night hosted a facilitated group conversation with 20 members of our civic tech community about the role of technology and data in our society. In this, our seventh Community Feedback session, we focused our discussion on events and trends going on outside of Chi Hack Night and how the civic tech community might respond to them.
Read more »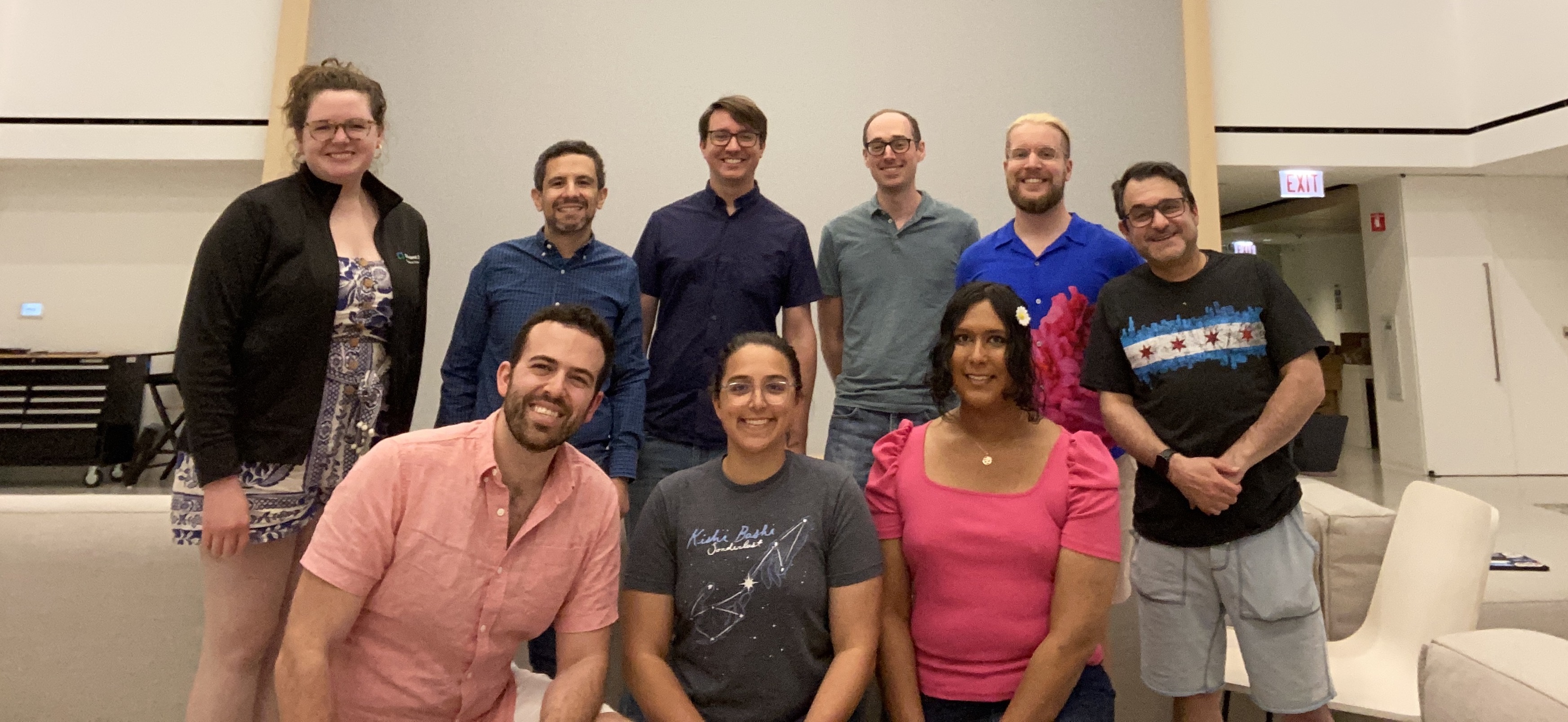 Aug 22, 2023 by Sean Watland

On June 3rd, 2023, the Board of Directors held our first in-person board retreat! This retreat served as an excellent opportunity for the 10 Board of Directors to have more focused discussions around what membership means at Chi Hack Night, plan our upcoming OKRs for the year, and enjoy copious amounts of bagels & coffee.
Read more »
Welcome!
Join us remotely every Tuesday from 7-10pm on our YouTube livestream and Slack channel to hear from amazing speakers, and learn by doing! Everyone is welcome!
We are a group of thousands of designers, academic researchers, data journalists, activists, policy wonks, web developers and curious citizens who want to make our city more just, equitable, transparent and delightful to live in through data, design and technology. More about us »
Have a talk you'd like to give at Chi Hack Night? Learn more about speaker submissions »
---
Join our community
Chi Hack Night is a central hub for Chicago's civic tech community. Here's the three best ways to get involved:
---
Sponsors
Chi Hack Night is a non-profit organization, run by our Board of Directors and supported by our amazing sponsors and donors.