Chicago's weekly event to build, share & learn about civic tech


7:00pm Tuesday, February 7, 2023
Living in a largely ahistorical society contributes to the persistence of racism in America. In Chicago, for instance, shockingly few people know of the city's worst incident of racial violence, the 1919 Chicago Race Riot, in which 38 people were killed and 537 injured. Fewer still know it played a major role in the segregation that still defines the city. Lack of awareness makes it easier to deny this legacy but moving towards equity demands learning and embracing painful historical truths. The Chicago Race Riot of 1919 Commemoration Project (CRR19) seeks to attack such historical amnesia and denial that hold our city and country back.
Details
Livestream @ 7pm
Agenda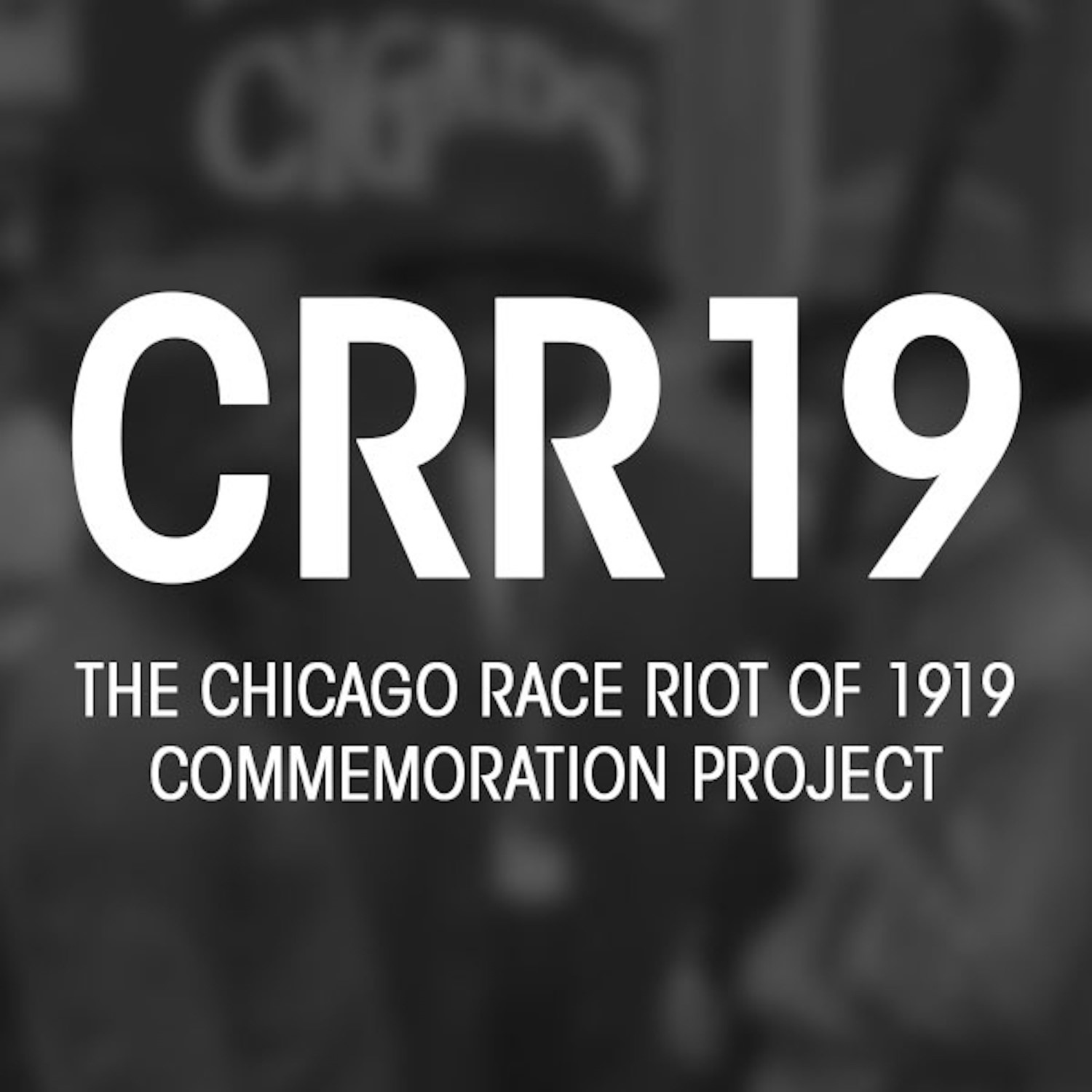 7:00pm Tuesday, January 31, 2023
Join Anthony for this talk about the tools and philosophy behind BetterDataPortal and other public data tools (like the CPS FOIA Archive, Position History, and Demographics Dashboard; the Chicago TIF map generator and precinct map generator; and the 311 Air Pollution Dashboard) and what it means to think of data as a kind of embodied storytelling, instead of an objective view from nowhere.
Details
YouTube Video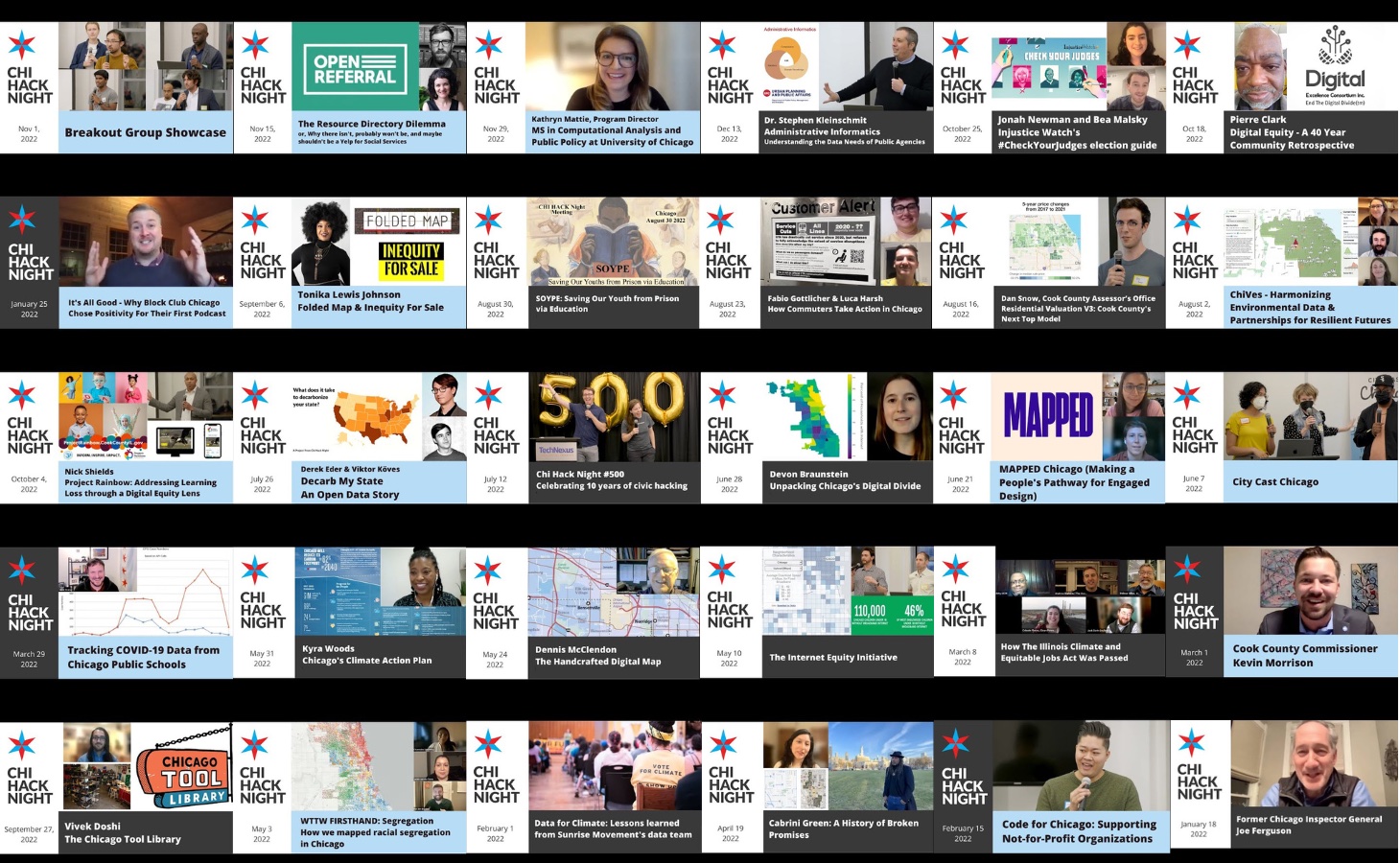 Feb 7, 2023 by Derek Eder, Sean Watland and Michael Chladek

Ahead of our fourth annual Member Meeting and Board Elections on Feb 7, 2023, we're publishing our 2022 year in review to share with our Members and our community (that's you!). We put on 48 Chi Hack Night events, hosted 34 presentations, held our third annual board election, held a hybrid community feedback session, celebrated our 500th Chi Hack Night episode, simplified the committees our Board uses to get work done, streamlined the renewal process for our membership, remained financially stable, and updated and set new objectives and key results (OKRs) for our organization.
Read more »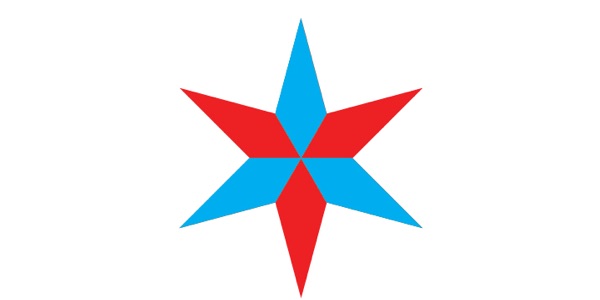 Jan 20, 2023 by CHN Election Committee

Details about the upcoming Board Member Election on February 7, 2023. Info about who is seeking reelection and how members can run for the board is detailed within.
Read more »
Welcome!
Join us remotely every Tuesday from 7-10pm on our YouTube livestream and Slack channel to hear from amazing speakers, and learn by doing! Everyone is welcome!
We are a group of thousands of designers, academic researchers, data journalists, activists, policy wonks, web developers and curious citizens who want to make our city more just, equitable, transparent and delightful to live in through data, design and technology. More about us »
Have a talk you'd like to give at Chi Hack Night? Learn more about speaker submissions »
---
Join our community
Chi Hack Night is a central hub for Chicago's civic tech community. Here's the three best ways to get involved:
---
Sponsors
Chi Hack Night is a non-profit organization, run by our Board of Directors and supported by our amazing sponsors and donors.