Chi Hack Night #500 Call for Speakers
Published on Jun 17, 2022 by Derek Eder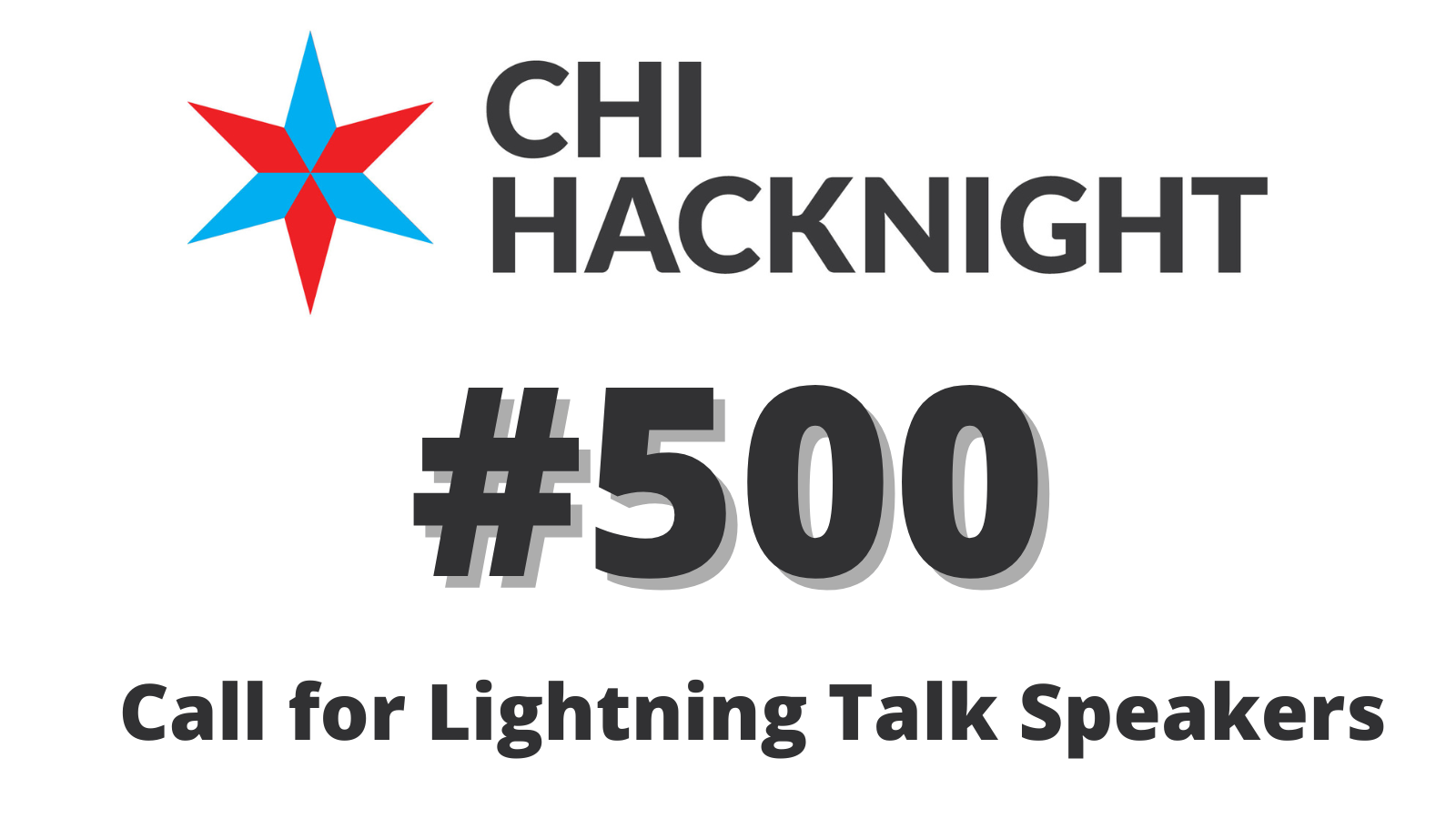 Update: This happened! You can watch each of talks here:
---
July 12, 2022 will mark the 500th episode of Chi Hack Night. That's 10 years!
For this very special in-person hack night, the presenters will be YOU! We're bringing back LIGHTNING TALKS from members of our community.
Your prompt: How has Chi Hack Night changed you or your organization?
Have you presented at Chi Hack Night? How has our community impacted your work?
Have you participated in a breakout group? What did you build and what impact did it have?
Did attending Chi Hack Night impact you personally? Did you switch careers or find a job through our community? Did you meet your friend or spouse here? Tell us about it!
Guidelines for your talk:
Must be related to the above prompt
3 minutes or less in length
Slides are required
Must not solicit any company or commercial product
Between five and ten proposed presentations will be picked to present at Chi Hack Night for fame and glory!
---
Here's a few examples of past Chi Hack Night lightning talks for inspiration:
Hacking for Inclusion by Cathy Deng
Cathy debuts a small project that can nudge us to be more mindful & inclusive at Chi Hack Night: AreMenTalkingTooMuch.com.
The story of one, really big, vacant, city owned lot by Eric van Zanten
Eric tells us everything he could find out about one, really big, vacant, city owned lot while he was sick on his couch one Thanksgiving in 2014.
The City Is Your Classroom by Vinesh Kannan
Vinesh tells us of a strange class he had last week. But was it a dream?
---
About the author
Derek Eder
President, Chi Hack Night