#174
Community Feedback Session
---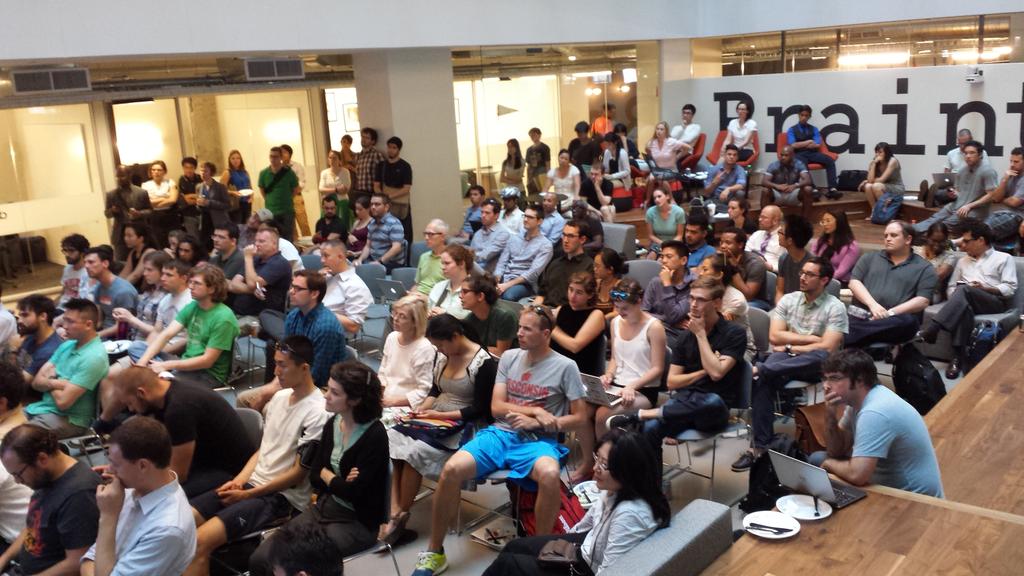 Instead of a presentation, we want to give everyone in the community a chance to voice their opinion.
We will break out into groups and provide feedback on the following topics:
What do you like about Chi Hack Night?
What would you like to learn from this community?
What kinds of presentations should would you like to see?
What could we do differently or better with this community?
Afterwards, we'll read out the different ideas from each category and then discuss implementing them at …
Leadership Council #17
We will have our 17th Chi Hack Night Leadership Council at after the community feedback session. Anyone is welcome to join!
We'll record everything on the Leadership Council agenda and notes.
---
##Update
Here's the results of the community feedback! Thanks again to everyone for participating!
---
Agenda and meeting notes
Sponsor
Dev Bootcamp
---
Flickr photos from Chi Hack Night #174
Have a photo of this event? Upload it to Flickr and tag it with chihacknight174