#185
Potluck & Open Hack Session
---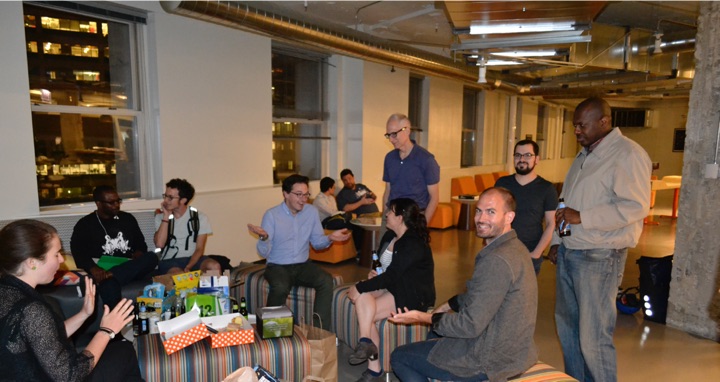 For our last Chi Hack Night of 2015, we're having a holiday potluck! If you'd like to bring drinks, snacks or desserts, fill out your name and what you're bringing here.
While we eat, we'll build, share, and learn about civic tech!
---
Chi Hack Night Member Survey #1
We have a quick, 3 question member survey to collect your ideas on food and funding at the Chi Hack Night. We'd love to hear from you!
---
No Chi Hack Night Dec 22nd and 29th
We'll be taking the last 2 weeks of 2015 off for the holiday. Here's the schedule:
12/15/2015 Last hack night of 2015!
12/22/2015 Holiday - no event
12/29/2015 Holiday - no event
1/5/2016 We're back!
---
Agenda and meeting notes
Sponsor
Dev Bootcamp
---
Flickr photos from Chi Hack Night #185
Have a photo of this event? Upload it to Flickr and tag it with chihacknight185