#234
Holiday Party Hacktacular!
---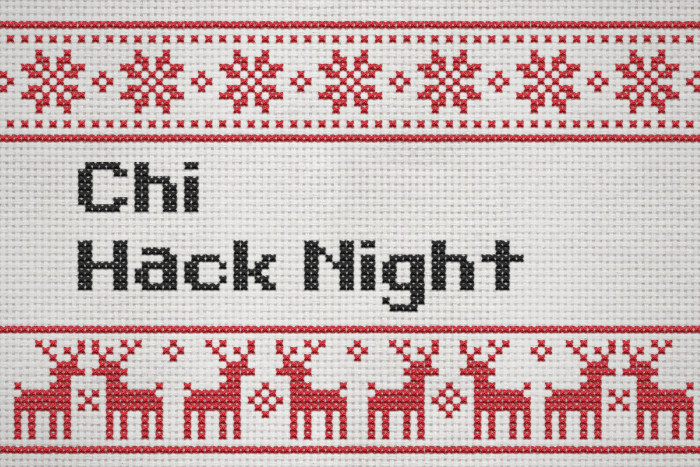 This is our last hack night of 2016, so we're going all out! We're doing lightning talks, a potluck AND building, sharing and learning about civic tech. There will also be hugs and high-fives.
Lightning Talks III: Chi Yack Night
Based on the success of our two previous Lightning Talks, we're giving it another go! We will hear members of Chi Hack Night tell stories to tell about civics, society and technology. Each presenter gets 2 minutes!
The 8 presenters are:
Andy Rasmussen - Are Men Talking Too Much at CHN? The Final, Definitive, Conclusive Answer
Don Chartier - Open Data and Privacy: Harder than It Looks
Viktor Koves - Documentation & Inclusion
Yonatan Kogan - Encouraging Gender balance at conferences
Eric Sherman - Our Band Could Be Your Life
Rose Afriyie - What stops people in poverty from getting the help they need?
Tom Schenk - CivicTech - 5 years young, 50 years forward
Joseph Smalzer - The Access to Justice Impactathon
Prepare to be zapped with civic tech knowledge and wisdom!
Holiday potluck!
If you'd like to bring your favorite holiday dishes, drinks, snacks or desserts, fill out your name and what you're bringing here! We'll provide the usual empanadas. Who's bringing the 'nog?
While we eat, we'll build, share, and learn about civic tech!
---
Agenda and meeting notes
Sponsor
Metis
---
Flickr photos from Chi Hack Night #234
Have a photo of this event? Upload it to Flickr and tag it with chihacknight234