#276
Potluck & Open Hack
---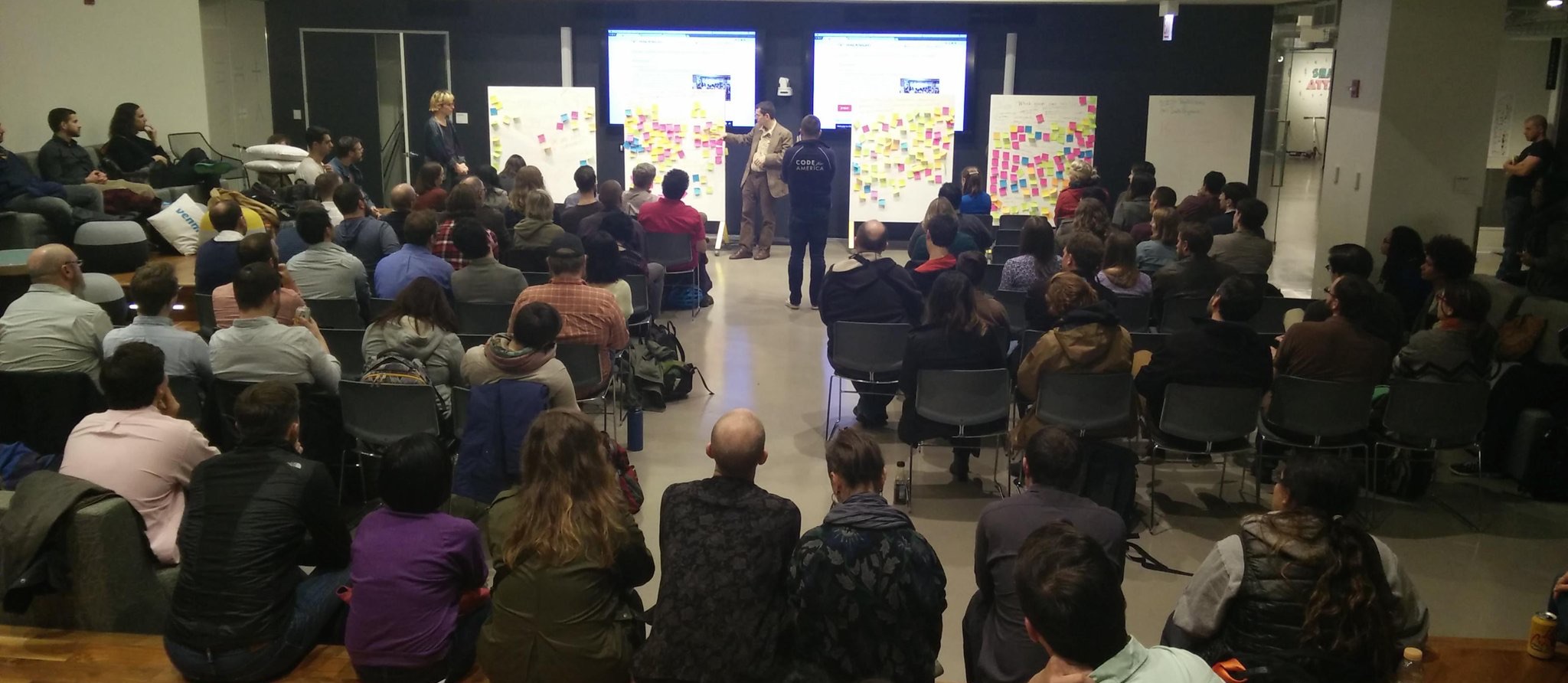 There will be no presentation this week. Instead, we're going to have another civic hacking potluck! Please bring drinks, snacks or desserts if you can! We'll provide the usual empanadas too.
While we eat, we'll build, share, and learn about civic tech!
ASL This event will have an American Sign Language interpreter.
Food Food and drinks will be provided. We encourage attendees to bring their own water bottles to reduce waste.
---
Leadership Council #39
We will have our 39th Chi Hack Night Leadership Council at 7:30pm after the group breakouts get started. This meeting is for discussing new ideas and ways to make the hack night better. Anyone is welcome to join!
If you'd like to bring up a topic, add it to the Leadership Council agenda.
---
Agenda and meeting notes
Sponsor
Google
American Sign Language interpreter
---
Flickr photos from Chi Hack Night #276
Have a photo of this event? Upload it to Flickr and tag it with chihacknight276