Chicago's weekly event to build, share & learn about civic tech


6:00pm Tuesday, January 22, 2019
Since 2004, the Illinois Traffic and Pedestrian Stop Statistical Study Act has required Illinois law enforcement to document and report traffic stops to the Illinois Department of Transportation. Mollie Pettit, Chris Kucharczyk and Rachel Murphy (ACLU) will discuss the history of the law that requires the traffic stops data collection and present on IllinoisTrafficStops.com, a website created to showcase the results of the analysis in a visual and explorable way.
RSVP (required)
Details
Agenda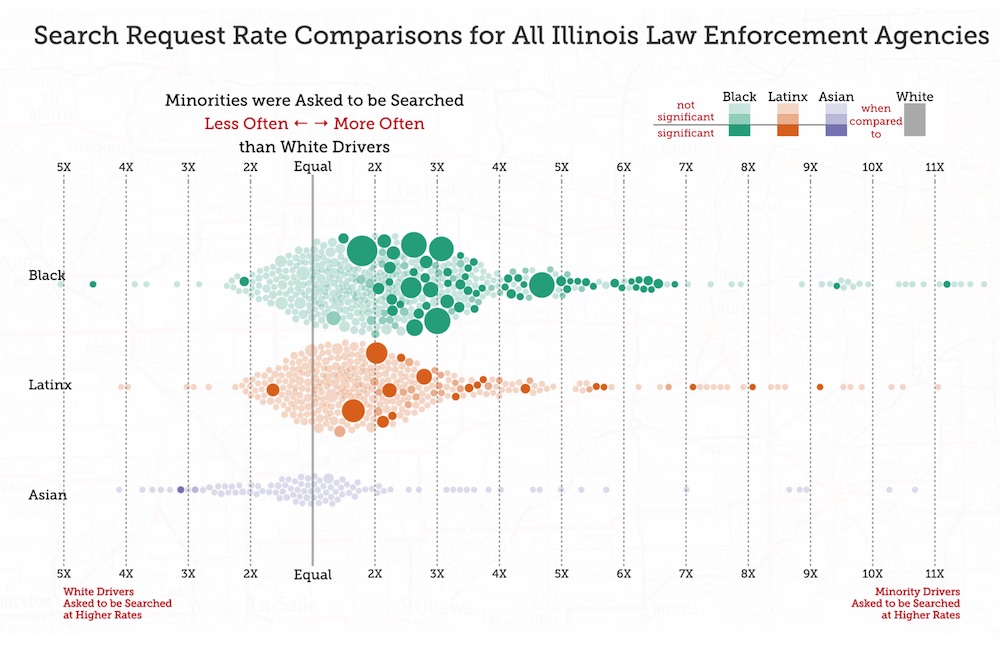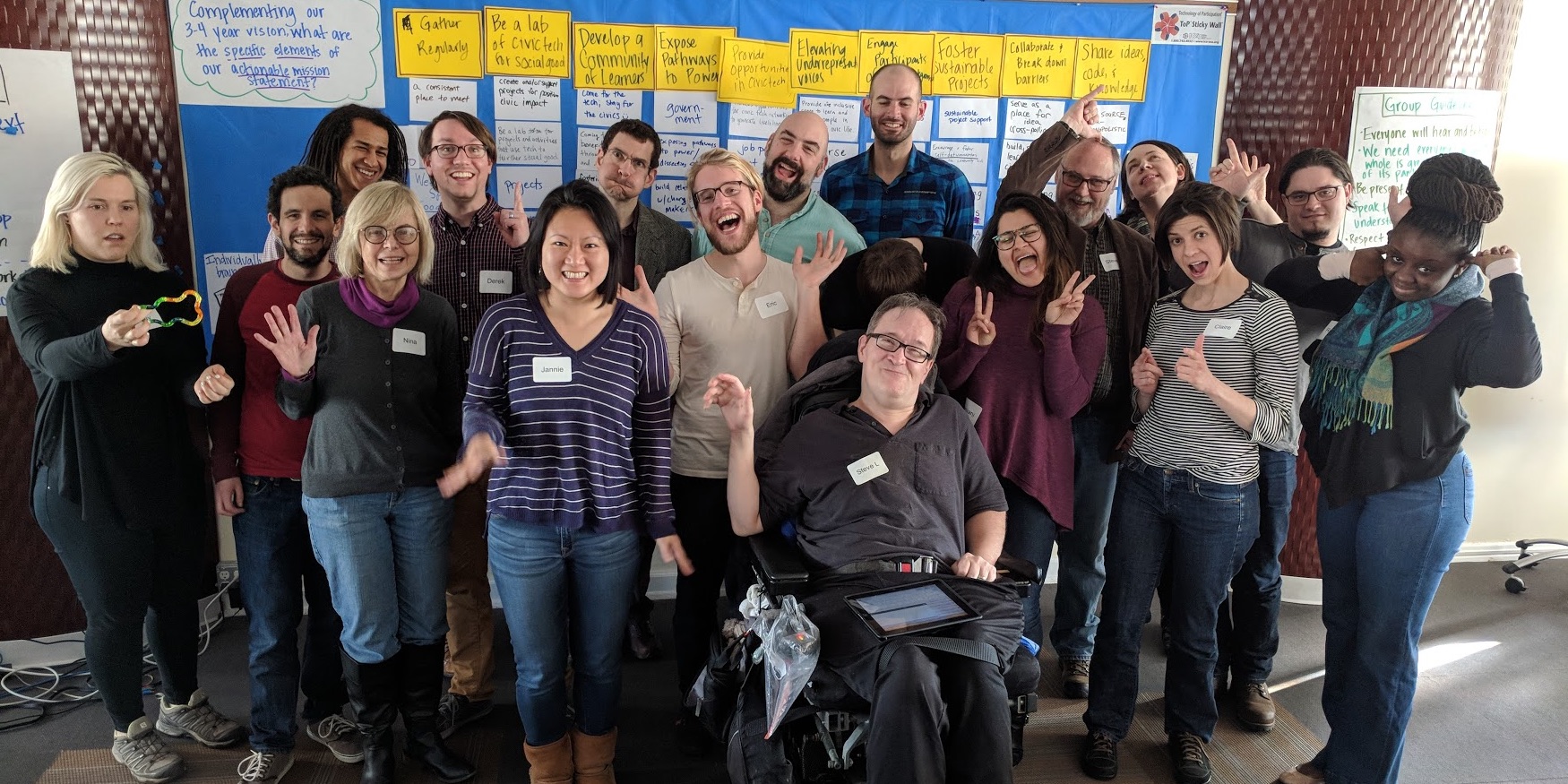 Nov 9, 2018 by Derek Eder

In December 2018, Chi Hack Night will incorporate as an independent, membership-driven 501(c)3 non-profit organization. We will invite attendees to become voting members and elect who will serve on our Board of Directors. And on December 11th, we will hold a town hall feedback session about these changes at Chi Hack Night.
Read more »
Welcome!
Join us every Tuesday from 6-10pm on the 8th floor of the Merchandise Mart to hear from amazing speakers, learn from each other and work on civic projects. Everyone is welcome!
We are a group of thousands of designers, academic researchers, data journalists, activists, policy wonks, web developers and curious citizens who want to make our city more just, equitable, transparent and delightful to live in through data, design and technology. More about us »
---
Join our community
Chi Hack Night is a central hub for Chicago's civic tech community. Here's the three best ways to get involved:
---
Sponsors
Chi Hack Night is organized by Derek Eder, Emily Drevets, Katie O'Shea and members of our Leadership Council, hosted at Braintree and supported by our amazing sponsors. DataMade is the fiscal sponsor.
Is your organization interested in becoming a Chi Hack Night sponsor? Drop us a line!